In the beginning…
…hmmm…you probably don't want to know everything that happened to get me where I am today, so I'll just skim over the highlights.
I came into this world a ten-pound, five-ounce baby girl early one spring morning with enough hair to sport a nice helicopter by the age of six months.
I don't know if it was my pleasantly plumpness, or the mischievous glint in my eyes, but apparently it was enough for my parents to make me the baby of the family. As the lastborn, you can rest assured I had the roughest life.
Hand-me-downs, living up to the siblings before me…whew! It stifled the perfect lady I was sure to become. Of course, if you asked my brother and sister, they would just say I was spoiled.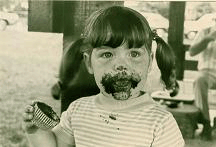 I had your typical childhood…
I loved chocolate,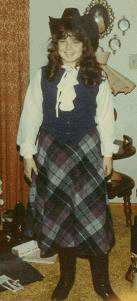 thought I looked AWESOME in my purple cowboy hat,
and I made an excellent baton twirler in our local parade.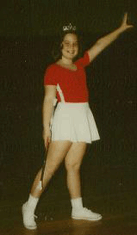 But it was what happened in sixth grade that sealed my future. I wrote my first story! The Gigantic Talking Raisin was never published, nor were any of the other equally terrific tales of jumping and talking inanimate objects, but I was hooked. I knew I wanted to be a writer.
However, I had to try a few more things first…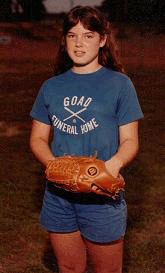 During my teen years, I was an all-star softball player,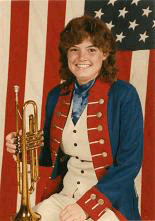 a superb trumpet player,
and I was voted Bookworm and Most Likely to Succeed by my high school class.
I also discovered romance novels and knew that was the genre for me!
After all that, you'd think I'd be ready to settle down and write. Nope, not me.

Soon, I not only had a young son and a bachelor's degree in mathematics, but I had my first corporate job as a computer programmer. After years of corporate life and raising my son to the wonderful man he is today, I'm finally following my dream.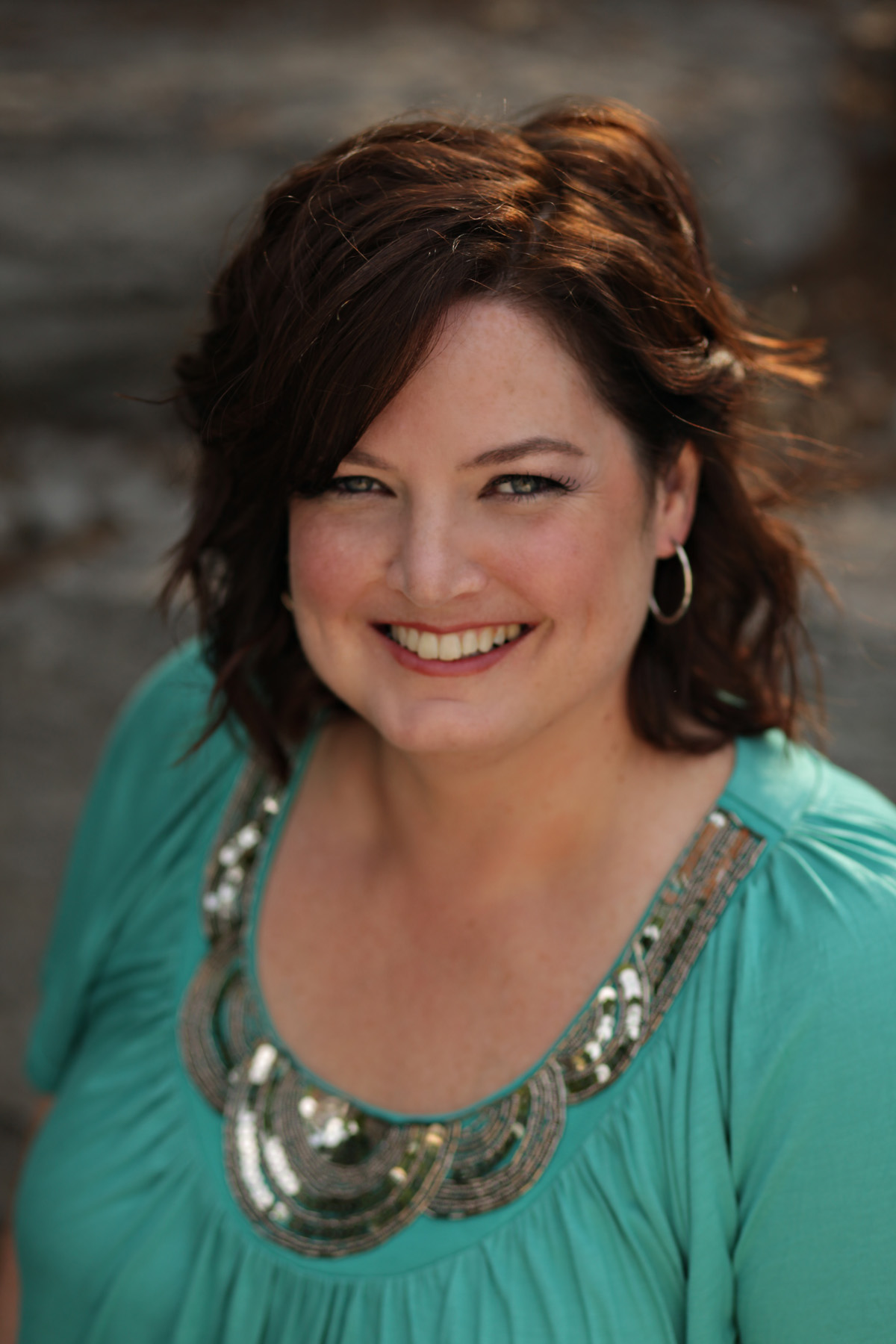 So here I am, a writer of both sexy and small town contemporary romances, doing exactly what I knew at the age of eleven I would do forever.
When not writing, I can usually be found at my Middle Tennessee home with The Mister and our two dogs, Biscuit and Jelly.