SPECIAL ANNOUNCEMENT!!!
It's Kim's birthday this week, and in CELEBRATION we're celebrating All. Week. Long. We've got some lovely things planned for the week, and we hope you'll party with us and invite your friends over, as well! The party was kicked off over on Facebook Monday morning, and that's where all the prizes are being given away. So if you aren't following Kim already, be sure to do that now.
(Don't forget to LIKE her page once you're over there!)
Don't miss out!!!
read more »
New Look for The Davenports!
Fun news! The Davenports have a new look!! If you haven't read this series yet, but sure to check out these books today. There's scandals, secrets, steam . . . and of course, swoony romance! Get swept away by not only the romance these siblings discover, but also the drama that unfolds deep within the family! Download the books here.
read more »
Caught on Camera, Caught in the Act, and Montana Mistletoe are back in Kindle Unlimited!
Have you read my Davenport books yet? If not, now is the time to get started because book one and two in that series are back in Kindle Unlimited! Download Caught on Camera and Caught in the Act here. And if you haven't read Montana Mistletoe yet (a Birch Bay bonus story that is book 3.5 in The Wildes of Birch Bay series) it's a great time to take advantage of it being in Kindle Unlimited! Download Montana Mistletoe here.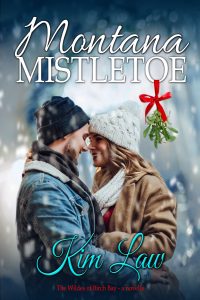 read more »

Sign Up for Kim's Newsletter