In person appearance cancelled – Romance GenreCon, Kansas City, MO
Hi everyone, I'm here to let you know that regretfully I had to cancel my appearance at RomanceGenreCon in Kansas City next month. I look forward to seeing you all at other events this year and next. Check out my upcoming appearances here to know where and when to come visit me!
read more »
Upcoming appearances!
We've updated the appearances page. I'm finally getting out and about again. Check out where all I'll be here. I hope to see some of you soon!
read more »
Caught on Camera only $2.99!
DON'T MISS THIS DEAL!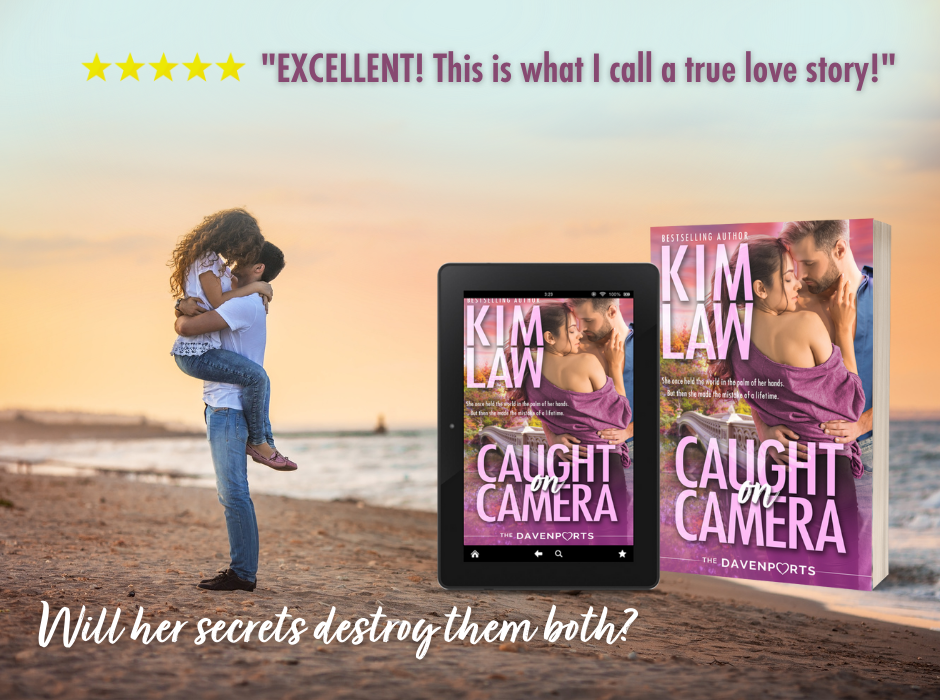 >>>>>>>>>>>>>>>>>  Get it here!! <<<<<<<<<<<<<<<<<<<
read more »

Sign Up for Kim's Newsletter