FREE Book Friday!
Grab one or grab them all! Enjoy!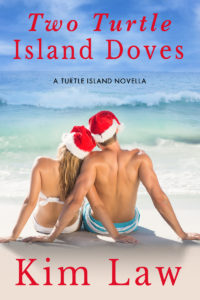 What if love really is meant to last?
Kelly and Becky Griffin can't seem to keep their hands off each other—which would be fine if they weren't divorced. Every few months, looking for "closure," they fall into bed together. To keep his mind off of Becky and his foundering acting career, Kelly heads to Turtle Island, Georgia, to be a contestant in the Yummy Santa contest. But when Becky shows up, winning the title is suddenly the last the thing on his mind. Becky has arrived with more than hot ex-sex on the agenda. She's got a big secret to get off her chest, if she can only get Kelly to listen. Will these two finally get the closure they need, or will their reunion spark a second chance at first love? All bets are off in this fun, sexy romance with Kim Law's signature Southern charm.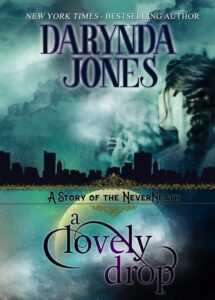 A woman who claims to do the impossible…
Andrea Grace comes from a long line of women who can do the impossible: They can eavesdrop on the past. But ever since her mother's suspicious death, Andrea has led a half-life, guarding herself from those who would kill to get their hands on her. From heads of states to the most violent criminals craving what she has to offer, every dropshe makes puts her at risk.
But one fateful night, Andrea decides to anonymously help authorities solve a murder, a particularly horrendous one, and she gets a taste of what it feels like to use her powers for good. And she's hooked. She continues solving crimes with no one the wiser and does so for years until one single mistake gets her caught. And what does she do to get out of the bind she finds herself in? She tells the ludicrous, inconceivable truth.
…meets a man who believes her.
Special Agent Sebastian Strand is almost desperate enough to believe the girl's claim that she can see through the veil of time. Almost. But when he tests the defiant redhead and discovers her gift seems as real as the resentment she wears like a bulletproof vest, he asks for her help to stop a terrorist. 
Now, the only element Andrea's been able to control her whole life is the only thing she needs more of as she races against time with an FBI agent hell-bent on saving the world. But will she be too late to save the embittered man's life? Or will she lose her own life, not to mention her heart, before time runs out?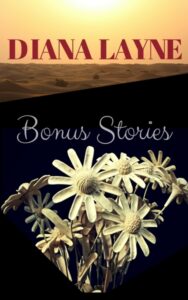 THE DAY HER LIFE CHANGED: A bonus story to The Good Daughter: A Mafia Thriller
Marisa Peruzzo, daughter to Italian mob boss Carlo Peruzzo, had her life planned. She was marrying the international soccer star Alessandro Crocetti, they were shopping for their first house, and finally she would be away from the family, living a Mafia-free life. Until Sandro's cousin, now in Italian law enforcement, returned to his home town on special assignment and changed Marisa's life forever.
NO RESPITE FOR THE HEARTBROKEN: A bonus story to Trust No One: A Spy Thriller
Ben Walker's last job had gone horribly, fatally wrong, leading him to escape from the pain any way he could. Death by the bottle was definitely an option. Until his boss shows up and drags him back into the game.
DANGER AT EVERY TURN: A bonus story to Edge Of Trust: A Spy Thriller
Raised with his sister Tasha by their foster father to be in the spy game, Niko Shivko finds himself heading to his homeland in Russia to ferret out the truth of who murdered his parents. The trouble was, the killers were one step ahead of him and arranged a nasty surprise.
THE MAFIOSO: A bonus story to Nia, Be Mine (prequel to The Good Daughter)
Sandro Peruzzo, the most famous Italian soccer player, and Nia Nelson, an American soccer star in her own right, are heading back to the states to announce their engagement. The only problem? Sandro can't forget the deal he made with mob boss Carlo Peruzzo…
HER MOTHER'S GIFT: A bonus story to Pirate's Proposal (a pirate historical romance)
Rosa is a special doll. Made of bone, carved by her grandfather and given a special spell by a gypsy witch, this doll was the last gift from pirate captain Gina Santini's mother.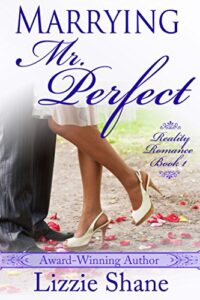 Sometimes it takes a reality television show to show you the love that's right in front of you…
To Louisa Tanner, Jack Doyle is perfect—heart surgeon, loving single father, and best friend a girl could have—so it's no surprise when he's tapped as the next Mister Perfect for the reality dating series Marrying Mister Perfect. But watching her secret crush romancing gorgeous women on national television? That flat out sucks—even if he will never see her as more than a pal.
Jack is skeptical of reality shows as a path to love, but drastic measures are needed to shake him and Lou out of their rut. His friend deserves better than being his live-in nanny and will never chase her dreams if she is busy taking care of him and his kids, so he vows to take the show seriously and find a new wife.
But the more stunning women he woos on command, the more he begins to realize the only woman he wants just might be the one he left back home. How can he seduce his best friend without jeopardizing their friendship? Especially when the cameras are always rolling…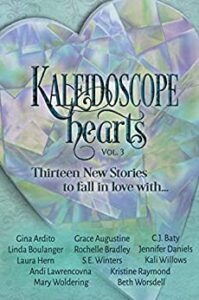 Around every corner and even right in front of you, love is spinning fabulous stories.
Whether it is the town's most eligible bachelor coming to your rescue, or the friend you denied your attraction to for years on end, Love finds a way to make our lives into something magical. Go for a drive down a road that leads to romance or say "yes" to a date that you can't imagine will go well. Sometimes, in the wish to have your heart's desires fulfilled, you find that what you've always wanted has been right in front of you all along.
From the pain of past romances, to the premonition of a future you never expected, these love stories will leave you with Happily-Ever-After, and so much more.
Fans of Kristan Higgins, Nicholas Sparks, Debbie Macomber, & Josh Lanyon won't want to miss this breathless collection of romance in all its colors.
Just like a kaleidoscope, every shade and shape of love is imprinted on our hearts. Grab your copy today and find a few new stories to fall in love with!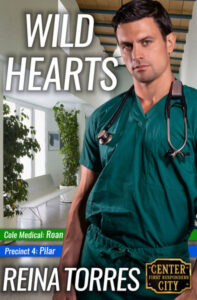 Pilar Bravo moved from San Antonio to Center City not just for the job, but because she needed a new start. Including, time away from her huge and over attentive family. In Center City she could focus on her job as a Police Officer and live her own life. She wasn't expecting to find anyone who could handle a woman who didn't need a man to protect her. She could do a fine job on her own.
Roan Ashley is the top ER Trauma Doctor at Cole Medical. He's not just cool under pressure, he's an iceberg. That all goes out the window when he sees CCPD Officer Pilar Bravo injured during the apprehension of a robbery suspect. It doesn't stop there. While they begin to know each other off the clock, she keeps coming into the ER for injuries on the job.
He's falling fast for Pilar, but it seems like everywhere she goes, danger follows and while his calling is to heal people, to treat their wounds, the idea that she could be taken from him at any moment makes him question if he's the right person for her.
Being a female officer adds layers of stress onto an already stressful job. Equality is a great idea, but not everyone subscribes to that ideal. Pilar struggles with the difference between experience and seniority, and personal clashes lead to a dangerous showdown on patrol.
Roan is left to struggle with his own fear of losing someone he loves and lending his strength when he can't use his medical skills to save her. Standing on the side of the fight is not something he's used to, but he'll do what he needs to do… for her.
Discover the interwoven lives of first responders in Center City. When there's trouble, the brave and devoted members of Center City's Fire, Medical, & Law Enforcement entities band together to make their home a better place, falling in love along the way.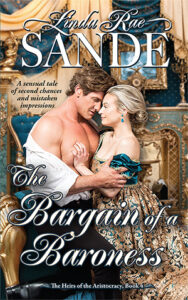 Separated by fate. Bound by a bargain. Is there any hope for a second chance love?
When his one true love marries another man, Graham Wellingham abandoned his hopes of romance to pour his attention into business. His hardened heart has left him immune to the charms of wealthy socialites… but he hasn't forgotten the promise he made to his love Hannah all those years ago.
Hannah Simpson Harrington has straddled two conflicting words her entire life. Once married to a future earl after her dream husband never proposed, his untimely death has left her a dowager with a too-mature-for-his-own-good sixteen-year-old son. But when she and Graham stumble upon a second chance for love, the possibility of a fairy-tale happy ending hovers just beyond their reach.
Meanwhile, a mysterious young woman captures the attention of Hannah's twin brother Henry. There's only one problem – a relationship between a housemaid and the grandson of a duke is forbidden. But Harry holds a glimmer of hope… and he's willing to take a scandalous risk for the sake of love.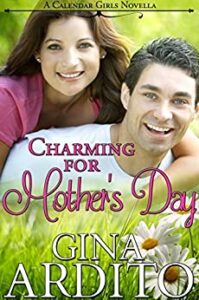 Wanted: Prince Charming
After years of watching fairy tale movies, Ariana Soto has decided her hard-working, generous, pretty mom, Lucinda, needs a Prince Charming of her own. When television's "All Star Chef" winner, Colin Murriere, returns to Snug Harbor to open his new restaurant, Ariana knows he'll be perfect for Mom–with a little princely education from an expert.
But Colin and Lucie have a past Ariana knows nothing about. And she'll need to call on all her fairy tale princess experience to ensure these two end up with the Happily Ever After they deserve.