Montana Homecoming
About the Book
With four Wilde babies already due in the coming weeks, the last thing Cord expects when he returns home is to discover one more is on the way . . . his.
His hometown of Birch Bay isn't the respite Cord Wilde envisions when forced to take a mandatory vacation. Instead, he finds that thanks to one memorable weekend back in the spring, he now faces the same situation as his siblings, expecting a "bundle of joy." But accidental pregnancy or not, that doesn't mean Cord has to be a hands-on dad. He can uphold his responsibilities without upending his life. Plus, his narcissistic mother once taught him a very valuable lesson: never get mixed up with a woman who can take control of your emotions. And no one has ever threatened his legendary control quite like Maggie.
Sweet and sassy schoolteacher Maggie Crowder has made one big oops in her life, but she isn't letting that bring her down. She just has to show hunky long-time crush Cord Wilde that their weekend together was more than a good time and an unexpected pregnancy. After all, she couldn't be the only one who'd felt a connection, right? Only, Cord has a pretty big wall around his heart, and he isn't letting anyone through. Will the lure of unconditional love, as well as the draw of finally returning home to Birch Bay, be enough to break through his last ounce of resistance?
Return to Wilde Orchard one final time and fall in love with the Wilde family all over again.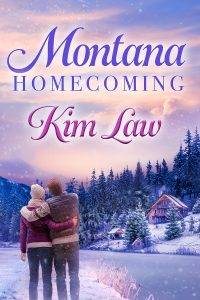 Buy the BookOther Books in the Series