Montana Promises
About the Book
He's falling for his brother's ex—as if he needs another reason to go.
Nate Wilde is ready to leave Birch Bay. He's been home too long as it is and extending his visit means risking fantasies of staying for good. Wants and desires never work out for him, though. With good comes bad, and he's had enough bad to last a lifetime. Unfortunately, his siblings need him. The family orchard is on the brink of collapse, and they're relying on him to help. Only . . . what can he possibly do to save an orchard that's lost most of its trees?
Megan Manning, ex-girlfriend to Nate's youngest brother and manager of the Wilde family's cherry-themed gift store, intends to settle permanently in her newly adopted town. Her own family has always cared more about traveling the world than creating a place to call home, so she's going to make that for herself. Her list for happiness is simple. A rewarding job, good friends, and finding someone to love. She doesn't want the kind of love she grew up with, however. She wants someone willing to stick.
As Nate works to save the orchard, Megan pitches in to help. After all, no cherry farm equals no need for a cherry-themed gift store. But when constant contact has their chemistry spiking, Megan discovers there's more than the family business worth fighting for. Only, will Nate be able to handle falling for his brother's ex? Or will he walk . . . exactly as her family always has?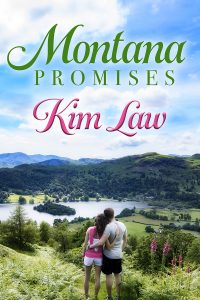 Buy the BookOther Books in the Series