Caught off Guard
About the Book
A reluctant political son seeks a new life but is caught off guard by hidden truths and his feelings for his best friend…
Bennett Davenport has spent the last twenty years in the military.
Avoiding the reality of the secret truth he learned—that he was simply a pawn in a political game.
Now retired, he plans on two things.
A night of fun with his friends-with-benefits bestie Aubrey.
And a conversation with his mother about the dark cloud that's hung over him and their relationship for the last two decades.
But when his mother's life is threatened, investigative journalist Aubrey rushes to help.
The more they dig into the mystery, the closer they grow.
Bennett can't deny he wants more from his friend.
So much that he shares the truth which has eaten away at him and could cause his family major scandal.
Despite truly caring, Aubrey can't let herself believe in love.
Not after the way "love" treated her mother.
Yet, learning Bennett's secret draws her even closer to him.
Until his family skeletons are exposed…and she's the obvious culprit.
Will Bennett's inability to trust Aubrey destroy any chance of them having a future, or can they overcome family dramas and hard truths to let love win?
One-click this steamy friends-with-benefits romance about a man returning to face family secrets and a woman passionate about finding the truth, filled with family drama, passion, and secrets.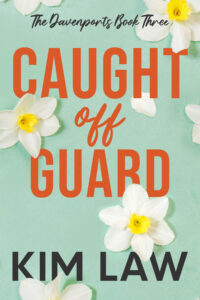 Buy the BookOther Books in the Series