Caught on Camera
About the Book
She once held the world in the palm of her hands. But then she made the mistake of a lifetime.
Former model Vega Zaragoza knows what scandal feels like, and she's resolved to avoid it. Now making her living behind the camera instead of in front of it, she's content. Life is good. But when a shot at her dream job comes along, one that puts her back in the public eye, Vega has a choice to make: continue to play it safe . . . or gamble everything to go toe-to-toe—and heart-to-heart—with the city's most eligible bachelor.
JP Davenport isn't merely Atlanta's most eligible bachelor, he's the golden boy of one of America's most prominent families. With endless charisma and movie-star good looks, JP is used to getting whatever he wants, whenever he wants it. And sometimes, things even get handed to him that he doesn't want. But what can he do? He's a Davenport. Everyone in the family has their role to play.
When JP sets his sights on Vega, he has no idea the secrets she hides. Secrets that, if exposed, could upend both their lives. But though neither is willing to back away from the attraction they feel, they each start to wonder if a relationship is truly a mistake. Or will being together lead them both down the path to the freedom they each so desperately seek?
Download now and step into the high-stakes family saga that is the Davenports!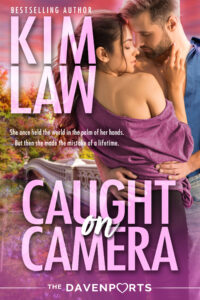 Buy the BookOther Books in the Series