Caught on Camera
About the Book
Scandal meets seduction when America's golden guy falls for a woman with secrets.
Beautiful Vega Zaragoza learned the hard way that sex and the spotlight don't mix. Now the former model makes her living behind the camera, working as a videographer to escape public scrutiny. But when Vega gets a shot at her dream job, one that puts her back in the public eye, she must choose: continue to play it safe or gamble everything to go toe-to-toe—and heart-to-heart— with the city's most eligible bachelor.
JP Davenport is the golden boy of American politics, rumored to be the governor's 1st choice for Georgia's open senatorial seat. Charming and gorgeous, he is also fiercely private, with a string of romantic conquests a mile long. Now he wants to add Vega to their ranks. And he will do anything to have her. Vega should know better than to trust a man like him. But kiss by heated kiss, she discovers this man may be worth the risk.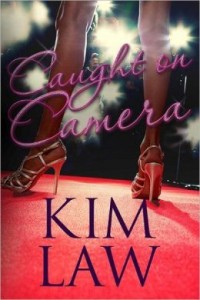 Buy the Book

Click "LISTEN IN BROWSER" to avoid being directed off Kim's site.

Other Books in the Series